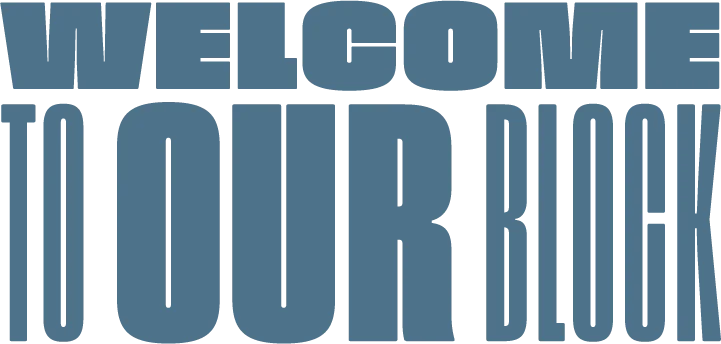 Find your rhythm at Quintet—an iconic collection of five residential properties in Manhattan's vibrant East Harlem and Roosevelt Island neighborhoods. These newly renovated rental residences include designer details, many with private terraces or balconies, plus ample space to work from home.
Quintet's properties boast ample amenities like full-time attended lobbies, Amazon Hub package lockers, high-speed internet, state-of-the-art fitness centers, resident lounges, and artistically landscaped open spaces that provide places to connect and escape city life. At Quintet, stylish design, culture, personalized service, community, and wellness compose the perfect ensemble to complement your lifestyle.
Life in rhythm
Community harmonized with the eclectic neighborhoods of East Harlem and Roosevelt Island makes life at Quintet feel like home. Beyond hosting casual resident gatherings, many of our properties are home to local non-profit organizations, with each Quintet property's on-site manager coordinating programs and volunteer opportunities.
Renowned for its exceptional reputation, Quintet's industry-leading property management group, C+C Apartment Management, ensures the highest standard of service, cleanliness, and attentiveness.
Your Next Home
Offering an extensive range of living options from spacious studios to sprawling five-bedroom homes, Quintet properties are fit for any lifestyle. All residences are newly renovated with accented quartz countertops and backsplashes, light oak finished floors, stainless steel appliances, Grohe faucets and bath fixtures, Amani Grey porcelain bathroom tiles, and matte black door hardware throughout.

Roosevelt Island | A Waterside Escape in the City

East Harlem | The Heartbeat of Harlem

East Harlem | Riverside Living with Culture, Community & Open Space

East Harlem l Elevated Living, Unparalleled Views
Experience East Harlem
Parks
Central Park
Stroll the park pathways or walk the famed museum mile.
Randall's Island
NYC's premier spot for team sports and outdoor recreation.
Dining
East Harlem Bottling Co.
Local beer garden offering craft beers with an eclectic bistro & brunch menu.
Maxwell's
Vibrant establishment offering New American dishes, craft cocktails & patio seating.
Amy Ruth's
NYC's Renowned destination for home-style Southern cuisine.
Teranga
Spacious cafe highlighting African cuisine in customizable market plates & bowls.
La Shuk
Delicious French-Moroccan cuisine in a relaxed, modern space.
Rao's
NYC's iconic old-school Italian restaurant.
Seasoned Vegan
Vegan hotspot offering globally-inspired dishes.
Shopping
Harlem Haberdashery
Boutique selling clothing, shoes, and accessories blending old-school charm with modern swagger.
Health
Mount Sinai
Internationally-acclaimed hospital recognized for research, education, and patient care.
Experience Roosevelt Island
Education
Cornell Tech
A beautiful 12-acre campus, including the city's first net-zero university building
Recreation
Roosevelt Island Racquet Club
Twelve indoor tennis courts, heated and air-conditioned for year-round play.
Roosevelt Island Tram
All you need is your MetroCard to see the city from above.
Four Freedoms Park
Enjoy views of the Manhattan skyline across the East River.
Gallery RIVAA
A local artist collective with exhibitions from all over the world
Dining
Piccolo Trattoria
Local pizza and pasta shop.
LiuKouShui Hot Pot Noodle
Delicious, spicy hot pot.
Nisi Kitchen
A Roosevelt Island mainstay offering outdoor dining and a full bar.
Neighborhoods
Astoria
Ferry or Uber to NYC's historic Greek neighborhood for great seafood and baklava.
Long Island City
A short ferry or subway ride to popular food and cultural attractions, including MOMA PS1.
Let's Connect
Contact us to schedule a private or virtual tour. We look forward to hearing from you.